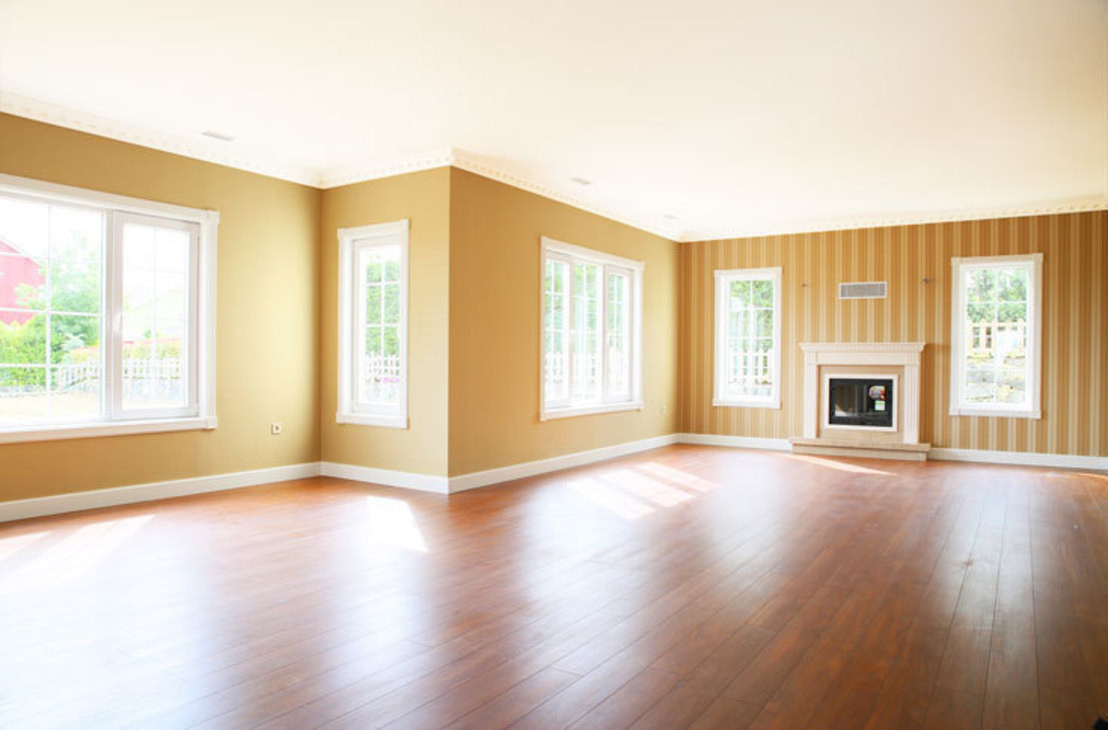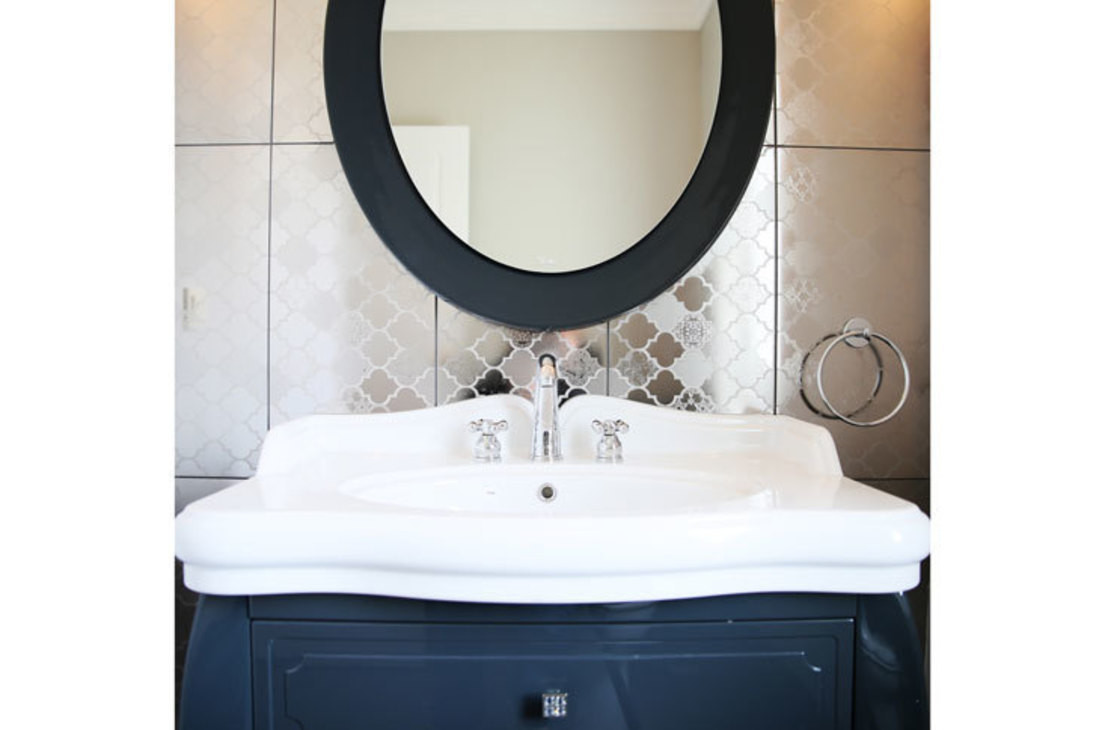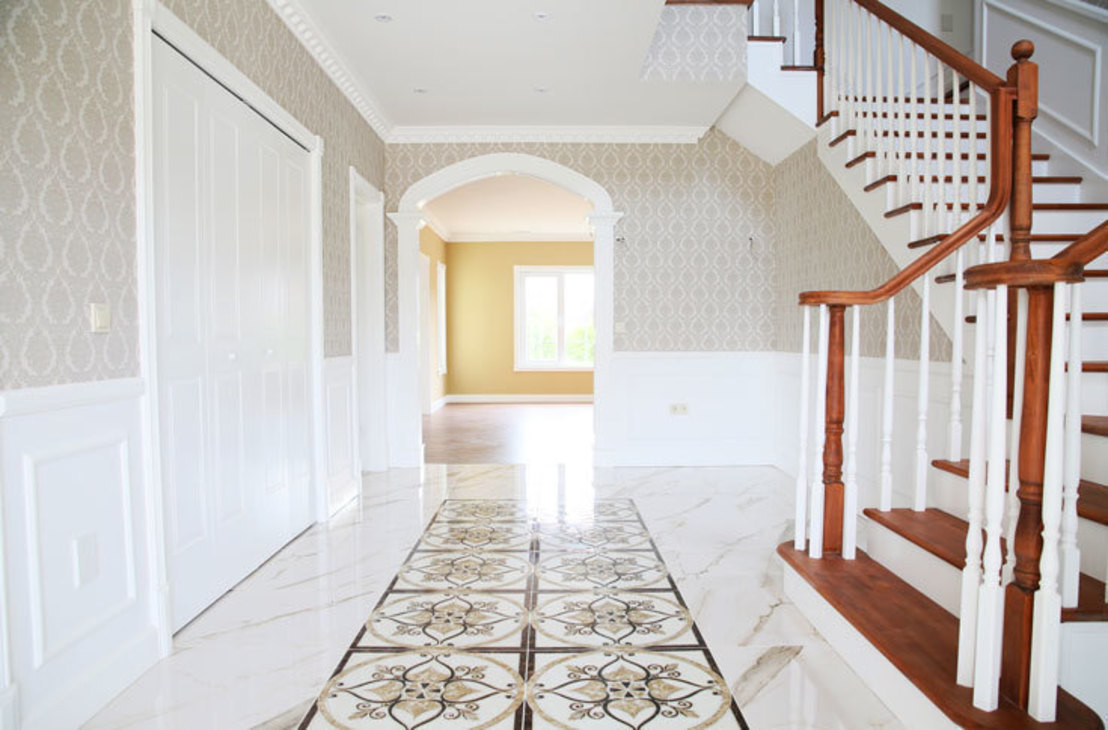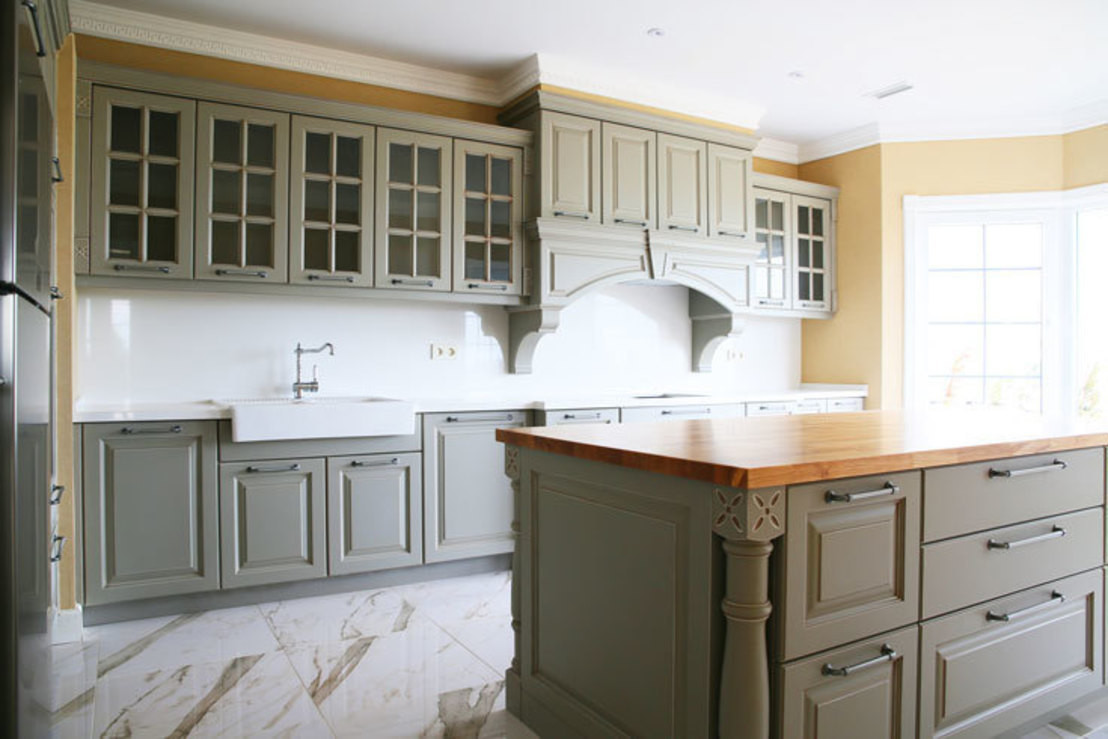 ARTICLE : Homify
LOCATION: İstanbul
YEAR : 2015
CATEGORY : Villa Interior Design Istanbul
Today we are taking you to Silivri Sunflower Houses, where you can find the real luxury in this suburb.This 405m2 sample house has been designed by Aykuthall Architectural Interiors and executed by Saral İnşaat.25m2 kitchen has been executed by Ahşapsan.In the enterance floor,architect has located one maid room-including a bathroom inside,living spaces,kitchen,guest toilet,laundry room,garage space.In the second floor, you can find four bedrooms,all having their bathrooms inside,dressing room inside master bedroom.
When you enter the villa,you may have a suprise feeling which makes you think 'If this is only the enterance, I wonder how is the rest of the house !'The entry decorated with light colors and attention to detail welcomes its guests in a very charming way.Some part of the walls are wood mouldings painted into white and the rest of them is wall paper. Marble looking tiles on the floor has been designed with a classical pattern in the middle,custom designed by the architect.The other details which catches ones eye is the lockers for coats and staircase going to upstairs.The balustrades are massive wood with high quality of workmanship and the steps are also matching this massive wood.
When you enter the house you can easily understand that, classical style has been used in the rest of the house.You can also realise the classical mouldings of the kitchen cupboards,chosen with a matching color to marble looking tiles.25 m2 kitchen makes you feel like as if you are in a palace kitchen.As this is a sample house no one has moved here,and you can see the empty living room has been decorated with wine color wallpaper with a warming fireplace for winters.The massive parquette has also made the living space much cozier and warm.The master bathroom has been designed very elegant and luxurious.The dark brown marble counter top has been matched with high gloss dark brown cupboard & niches with lights .This matching has brought a silent elegance to this bathroom,and has been possible with a big window which welcomes a good sunligth during day.In another bathroom you can realise silver tiles matched with gray color sink cupboard.