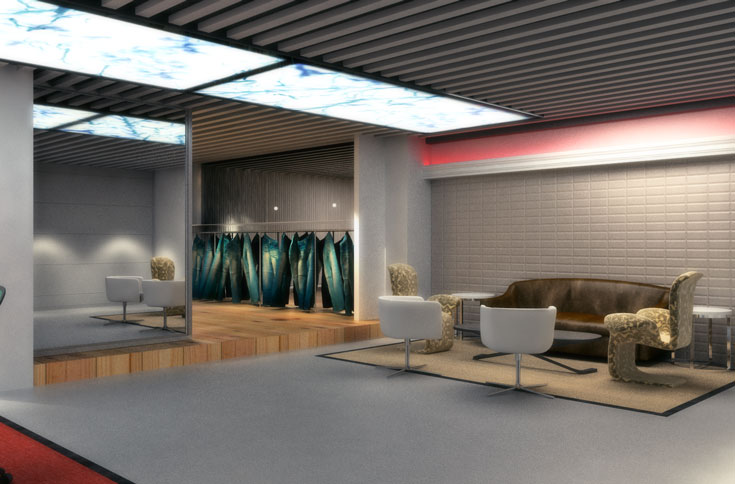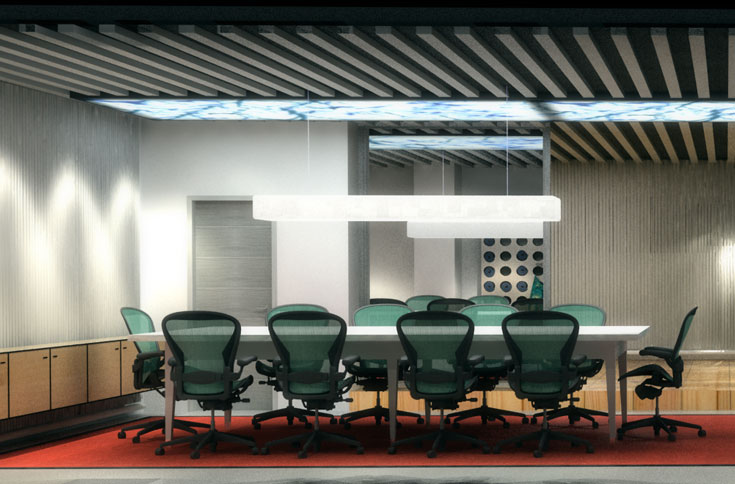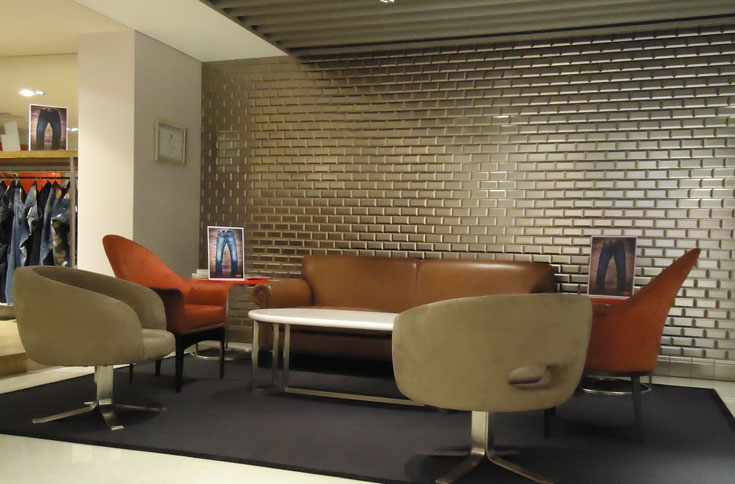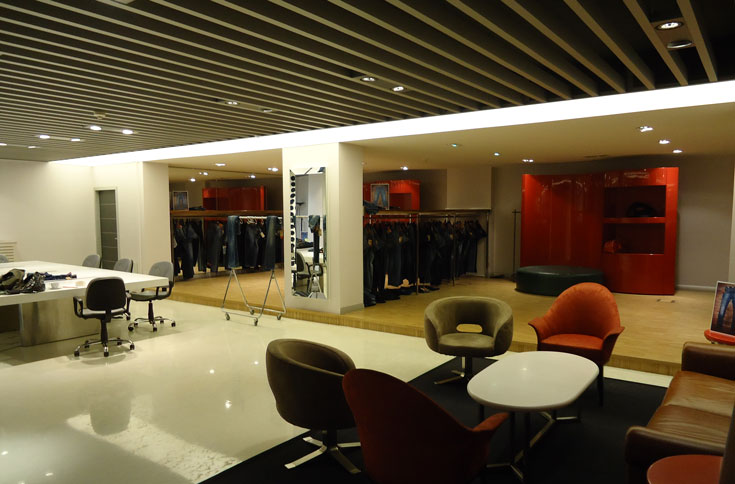 PROJECT : Cross Jeans Retail Showroom
LOCATION : Güneşli İstanbul
YEAR : 2007
CATEGORY : Retail Showroom Interior Design
The showroom,located in the 2nd floor of Administration Offices has been serving for the clients coming abroad, designers and special customers..
The ceiling was designed by custom design iron beams which has helped to keep the feeling of high ceiling..In the decoration of furniture design pieces and objects has been used..
The decoration has been done for 350m2 showroom in 2 months..