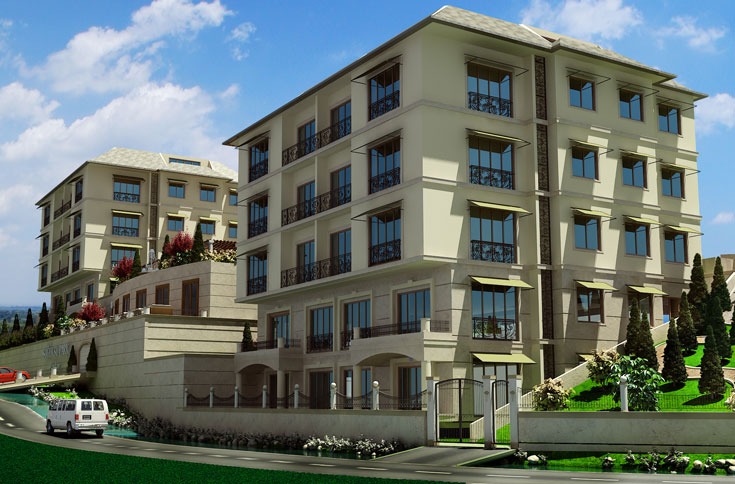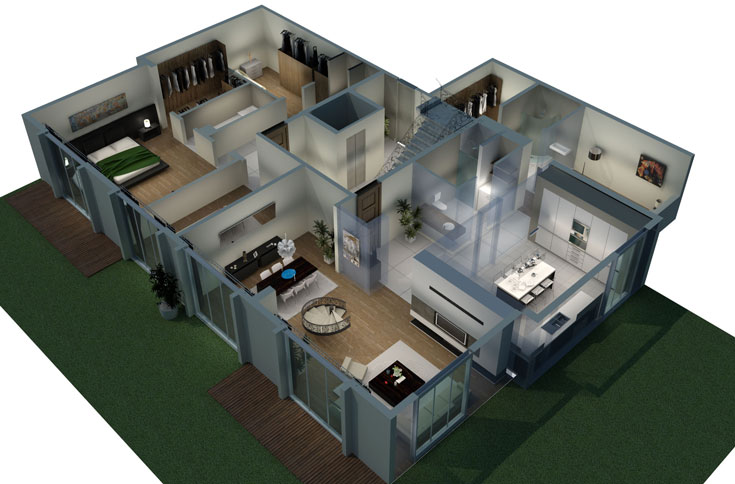 PROJECT : Soğuksu Park Complex
LOCATION : Beykoz İstanbul
YEAR : 2008
CATEGORY : Architectural Projects
In the architectural design of hole residential complex, the style of Arnovou elements has been frequently used.. It is a design of classical lines with a contemporary feeling..The project area is 10000m2 and the construction has been executed by Ulus Yapi..
The complex consisting of 16 different houses has been designed by architect Leyla Dogrular as a boutique solution answering different needs of clients..Som eof the houses had bigger living rooms and some of them had more terrace areas..All he complex has been designed and presented in 3D perspectives,and the details were solved in great attention..