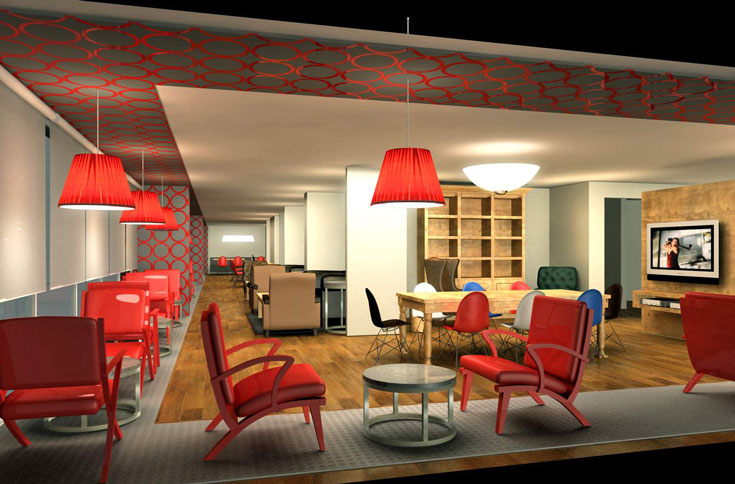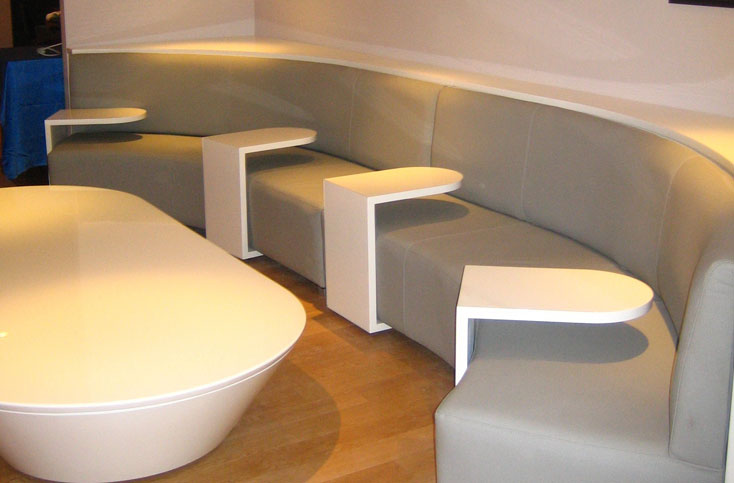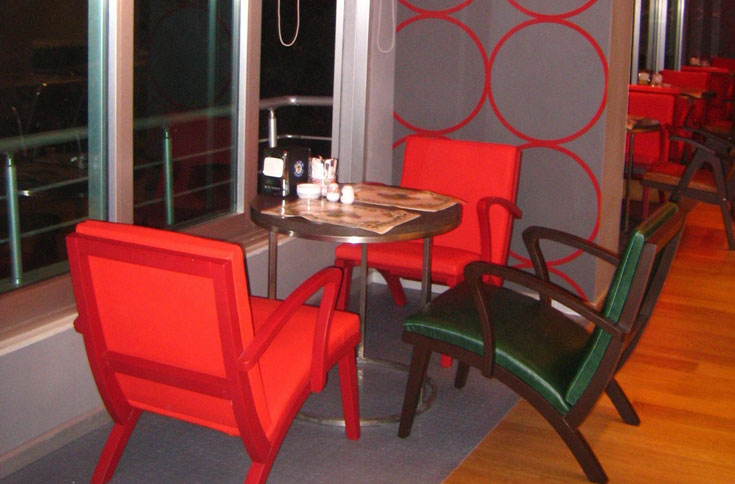 PROJECT : Mado Cafeterya Frenchise
LOCATION : Gazi Paşa, Tunalı, Tarsus. Adana.
YEAR : 2007
CATEGORY :Cafe Decoration Interior Design
One of the big chains of ice cream café restaurants in Turkey had the inspiration from Starbucks cafes..The façade axis was designed by gray and red colors of wall paper and colorful retro style chairs..As the place was considered like a club for young people, special lounges for birthdays and celebrations were designed for groups..The oil canvas paintings were painted by artists for the ice cream concepts..
The total decoration area was 300m2, and the application took 4 months..