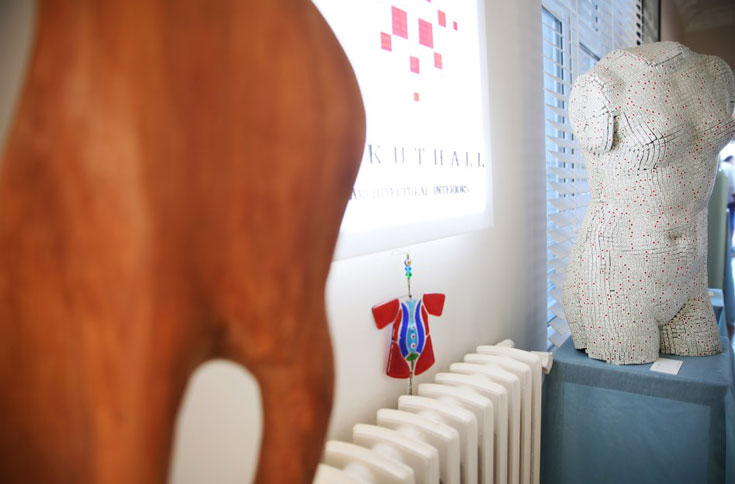 ABOUT US

Leyla Dogrular an architect and interior designer in Istanbul who has graduated from Istanbul Technical University, Department of Architecture.
Leyla's passion for design in evident in every project that she is involved with from the interior design and decoration of small residential properties through to new build of large industrial premises. Leyla achieves to create a space with the desired level of luxury and genuineness, in a fast and intimate manner and her designs never repeats it self as she cares about the clients' vision in the design process.
Leyla takes her inspiration from Europe and Asia where she has completed many projects over the last decade, having worked in the United Kingdom, Italy, Egypt, Baku and many locations in Turkey, however still considers that Istanbul is her spiritual and aspirational home.
Leyla commenced trading as Aykuthall architectural interiors in 2003 and has completed many commercial projects including hotels, restaurants, offices and showrooms as well as countless residential schemes. The eclectic style of decoration combines the cutting edge modern with traditional styles with such panache and seamless harmony. Aykuthall has been awarded the Five Star,Best Interior Design _ Private Residence Category in European Property Awards 2017,in London.
Aykuthall have recently also become involved in the design and construction of combined cycle power plants working closely with EPC contractors and clients on major international projects ensuring that the designs for the control rooms are aesthetically pleasing and functional providing a relaxing and comfortable working atmosphere in a high stress industrial location. Leyla has also designed the control desks for these projects using the principals of ergonomic design.
Aykuthall are a renowned architectural consultancy in the international projects arena having completed schemes with the following clients; OMV, METKA, RWE, NPOWER, Power Projects, Dow Corning,Azenco Az, Karamanci Holding, Ortaanadolu AS., Cross jeans-Sikmakas, Mega Tekstil-Kipas, Sateks Tekstil, Emper Insaat, Eroglu Holding, Hunkemoller,Renault Mais,Altavia Turkey.
Türkiye Renault Store Showrooms,Sunflower 107 Residence Complex,Kırıkkale CCPP,Safran Blocks Bakou has been executed in the last 3 years and now,ongoing projects are;
Two inovative hotel projects in Levent/İstanbul and two luxury villas in Girne/Cyprus.