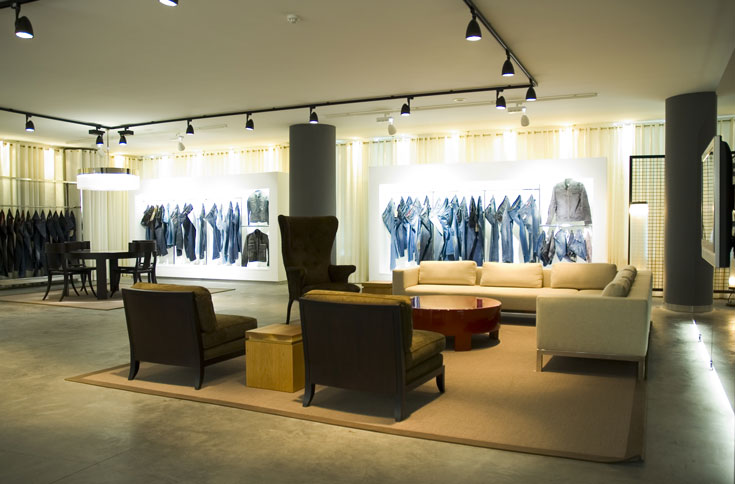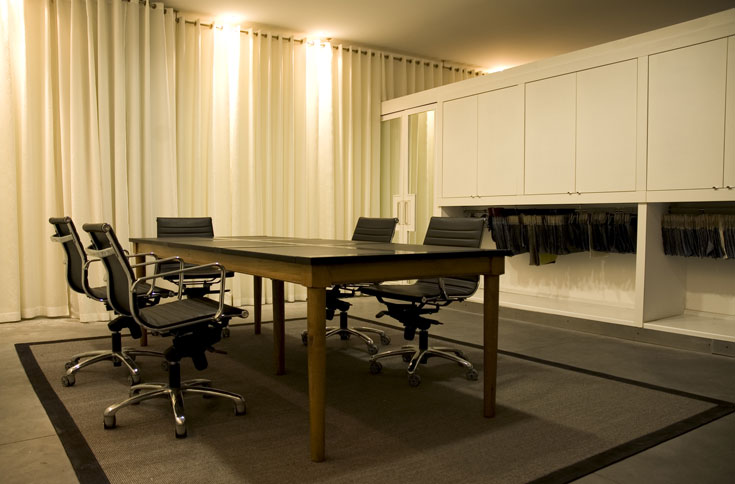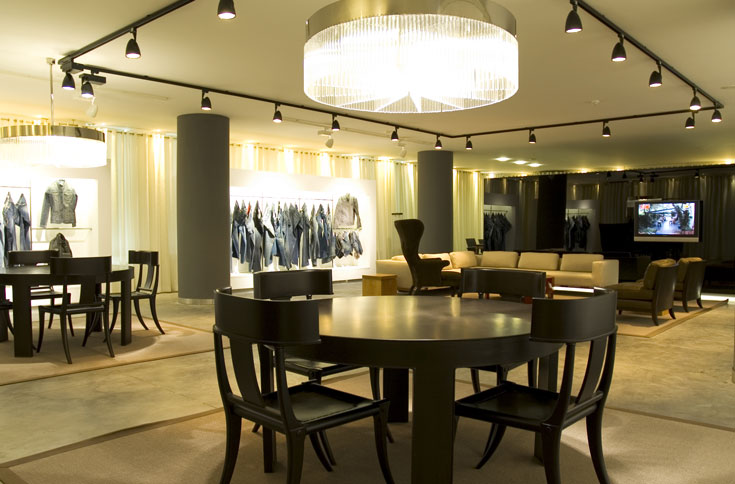 PROJECT : Eroglu Denim Showroom
LOCATION : Avcılar İstanbul
YEAR : 2004
CATEGORY : Showroom Interior Design
An avangarde decoration style for a special meeting area..
The showroom in Avcilar factory, has been decorated with polished epoxy on the floor and curtains to separate on the walls. All the special design chandeliers and custom design furniture has been done by Aykuthall..Especially the wing chair made from fur has been the focal point of the decoration..The area decorated 250m2,the decoration period 2 months..